| | | |
| --- | --- | --- |
| Bands - Blue & Lonesome | | Your browser does not support the audio element. |
| | | sample: "Little Anne" |
---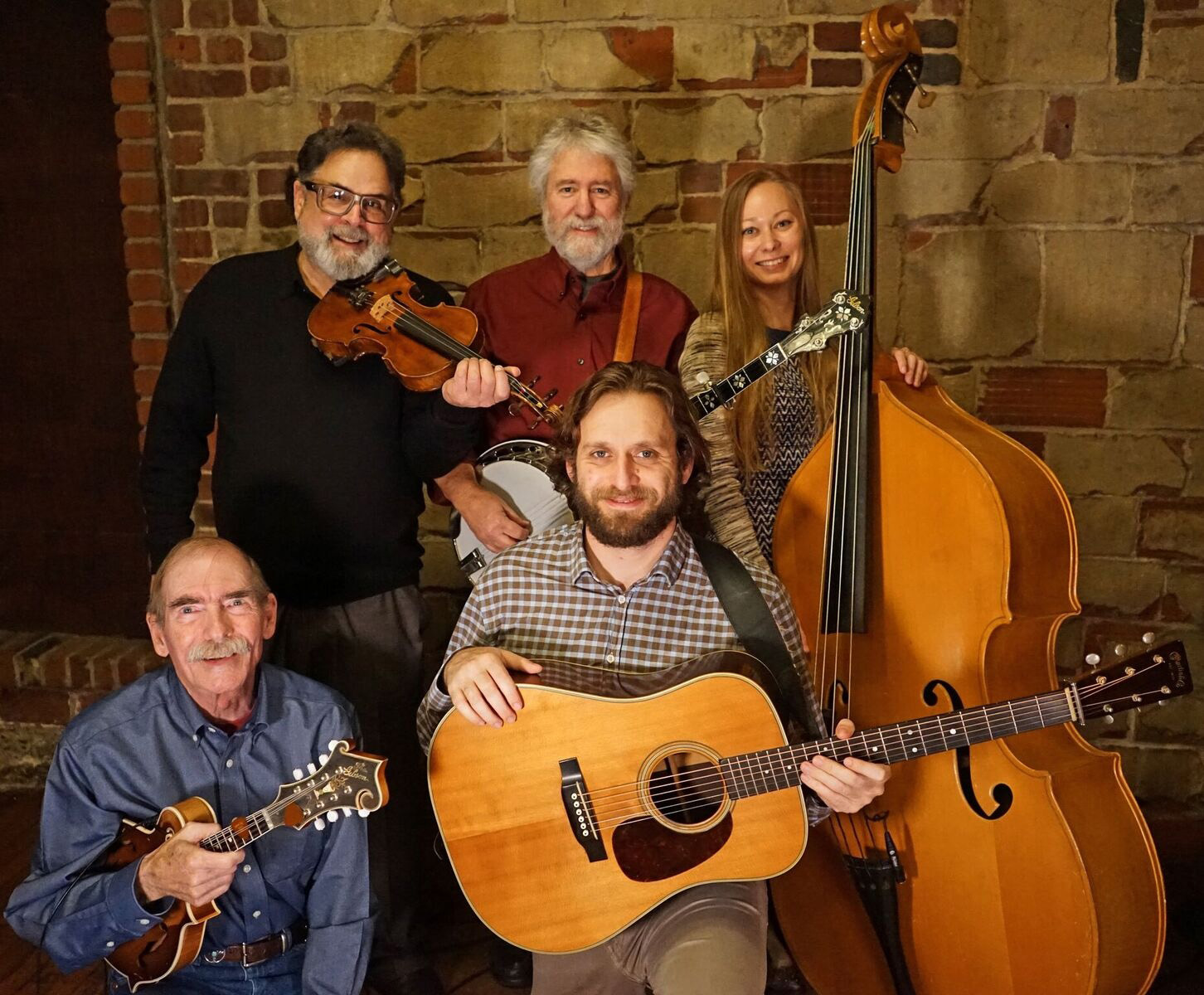 A traditional Bluegrass band consisting of Ed Neff, Larry Cohea, Paul Shelasky, Yoseff Tucker and Katya Polovina. Blue & Lonesome has captured the traditional sound of bluegrass music, as it was originally played, incorporating the experience and talents of five of the top traditional players in the business today.
Ed Neff
is known to California bluegrass fans as the premier fiddler and mandolin stylist in the traditional vein. He has been a fixture in the Bay Area Bluegrass scene for over 50 years playing with such stalwarts as High Country, Done Gone, Roanoke, True Blue, Adobe Creek and the Vern Williams Band with whom he spent 15 years. Although Ed has long been acknowledged as one of the west's greatest fiddlers, Blue & Lonesome Bluegrass band takes advantage of his stellar mandolin work and benefits from his authoritative lead and tenor vocals. Ed has been awarded an honorary lifetime membership in the California Bluegrass Association.
Larry Cohea
has loved bluegrass since he first saw Flatt & Scruggs perform in 1959. He has been playing bluegrass, and the banjo, since 1963, and has never strayed from this tradition style of bluegrass. Larry is originally from Springfield, Tennessee, but spent sometime growing-up in Bakersfield, CA. Larry came to the Bay Area in 1973, and joined Butch Waller's band, High Country, as a bass player. Soon thereafter he replaced Bruce Nemerov on the banjo and the rest is a well documented history, as he is still a member of that band, and a veteran of many other fine bluegrass bands from Northern California. Larry is one of the best, most hard-driving banjo players on the West Coast. His forthright, cutting vocal style is traditional bluegrass through and through. Larry sings lead, tenor, and baritone with Blue & Lonesome.
Paul Shelasky
is a native of Northern California and a long time resident of Novato California. Paul started on guitar at the age of fourteen, and began fiddle and mandolin at age eighteen. Although his parents were classically trained musicians, Paul taught himself to be fluent in bluegrass, jazz, Celtic and a smattering of other styles. Paul has earned two California State Fiddle Championships, has twice been named California State Flat-picking Guitar Champion and is an honorary lifetime member of the California Bluegrass Association. Paul played with several highly acclaimed bluegrass bands including twelve years with the Good Ol' Persons, five years as the resident fiddle player at Disneyland with the Rhythm Brothers and nine years touring with Lost Highway. He has been in concert and recorded with David Grisman, Tony Rice, Frank Wakefield and other bluegrass legends. Paul has toured the U.S., Canada, the British Isles, Europe and Taiwan. Blue & Lonesome will be counting on Paul's extensive knowledge of traditional bluegrass fiddlers and taking advantage of his budding comedy career.
Yoseff Tucker
had his early life exposure to traditional bluegrass and American roots music courtesy of his grandfather, who moved to Central California from the Ozarks in the early 20th century. His first guitar came to him while he was still in diapers and an appreciation for music laid a great foundation in his life. After years of playing rock 'n roll, Yoseff found his way back to bluegrass music and in a matter of years created a life centered on the proliferation and progress of bluegrass. He is now a staple in the Northern California traditional bluegrass scene. His flatpicking skills have been acknowledged by the Northern California Bluegrass Society via the Guitarist of the Year award multiple times, and he's won the award for Male Vocalist of the Year twice. He also plays in The Bow Ties, The Central Valley Boys, Supermule. Blue & Lonesome is happy and lucky to have him in the band.
Katya Polovina
easily demonstrates her musicality each time she plays and sings. Although fairly new to bluegrass music, Katya is not new to music. Playing & singing in a family band for many years she has perfected her stage skills, harmony and lead singing and has a true bluegrass approach on the bass. Which of course is why Blue & Lonesome hired her. Her other profession is doing research at UCSF microbiology dept. Blue & Lonesome is pleased to include Katya in performing the Good Music.
Blue & Lonesome -A band for your event, concert, or festival
Bookings: Contact Brijet Neff. Please contact us using your choice of contact from the list below:
Phone 707-778-8175
Mobile 707-364-2036
Email ed@edneff.com
903 Grouse Lane
Petaluma, CA 94954